About Us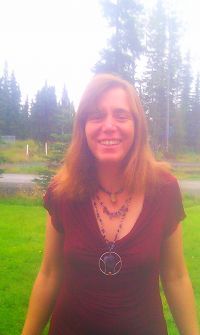 At Mountain Magic Massage we offer high quality massages to help you meet your wellness needs. Whether you have chronic pain, an acute injury or need to relax and destress, our massages will help you! We are open Monday thru Friday from 9-6 with evenings and Saturday appts avaliable too. Most massages are with me, yet I've got a great team of massage therapists who assist with outcalls and couples massages.
Our style of healing is unique in that we combine our strong intuition with our knowlege of anatomy, sports medicine and medical massage. We offer a variety of services, everything from deeply relaxing spa treatments and prenatal massage to medical rehabilitation. Each session is catered to meet your unique needs.
A little about me - My name is Heather Rasch and I am a nationally certified massage therapist. I chose massage therapy as a way of helping people release pain and live to their full potential. Massage has been a life long passion of mine. In 1998 I graduated from Awakening Spirit Massage School, a nine month program in Utah. I have over 1,000 hours of training in massage therapy and bodywork, and contiunally enjoy advancing my skills with ongoing continuing education. Besides massage, I enjoy skiing, hiking, yoga, live music and anything outdoors.
We've been in business for ten years now and love our clients who return year after year and all our new faces too! Our biggest joy is seeing the difference in people's lives. We look forward to seeing you!